Description
Natural Light

Tonic Water
The lighter variant of our award-winning Natural Indian Tonic Water, simply with less sugar, to create a crisp, lower calorie tonic water. An ideal partner to higher abv and sweeter gins.
Provenance
Staffordshire spring water is used to create our Natural Light Tonic Water along with natural cinchona bark extract and a touch of British sugar beet, to create a citrussy sweet, well balanced tonic water.
Perfect Pairing
Floral and fruity gins are best suited to our Natural Light Tonic Water. The lower sugar content also lends itself to sweeter gins and fruity vodkas, creating a perfectly balanced serve.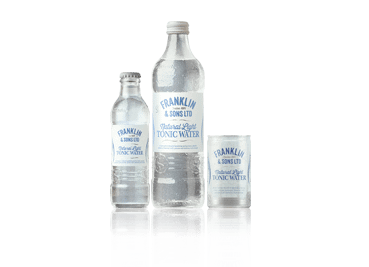 Available in 200ml bottles and 150ml cans.
Natural Light 200ml – Natural Light 150ml
| | |
| --- | --- |
| Energy kj | 91 |
| Energy kcal | 22 |
| Fat (g) | trace |
| Saturates (g) | trace |
| Carbohydrates (g) | 4.90 |
| Sugars (g) | 4.90 |
| Protein (g) | trace |
| Fibre (g) | trace |
| Salt (g) | trace |
ingredients-sparkling spring water, fructose, acid: citric acid; natural flavours including quinine
Contains no artificial colours, flavours or sweeteners and no preservatives